After the Ruins
Site-specific installation in public space (wood, HDF hard board, chipboard) 2020
with Situation Room
'After the Ruins' deals with the legacies of green and open space design in the GDR. Planters, litter bins and seating - aesthetically, the urban furniture of the East-modern made of aggregate concrete follows a rational design. The relics in public space have already disappeared in many places or are increasingly being replaced by contemporary urban furniture. With the disappearance of the GDR urban furniture from public space, part of the GDR's architectural heritage is also disappearing from people's consciousness.
For the installation, the artist's collective Situation Room rebuilt the otherwise heavy concrete elements on a scale of 1: 1 and stacked them sculpturally so that the impression of ancient columns of a fictional ruin emerges. On the green area of ​​a dismantled prefabricated building, the urban furniture threatened with disappearing should be valued and a new view of the often stigmatized architectural heritage should be made possible through the comparison with the romanticized view of ancient building culture.
The installation was accompanied by a souvenir stand where basecaps with motives of planters were sold.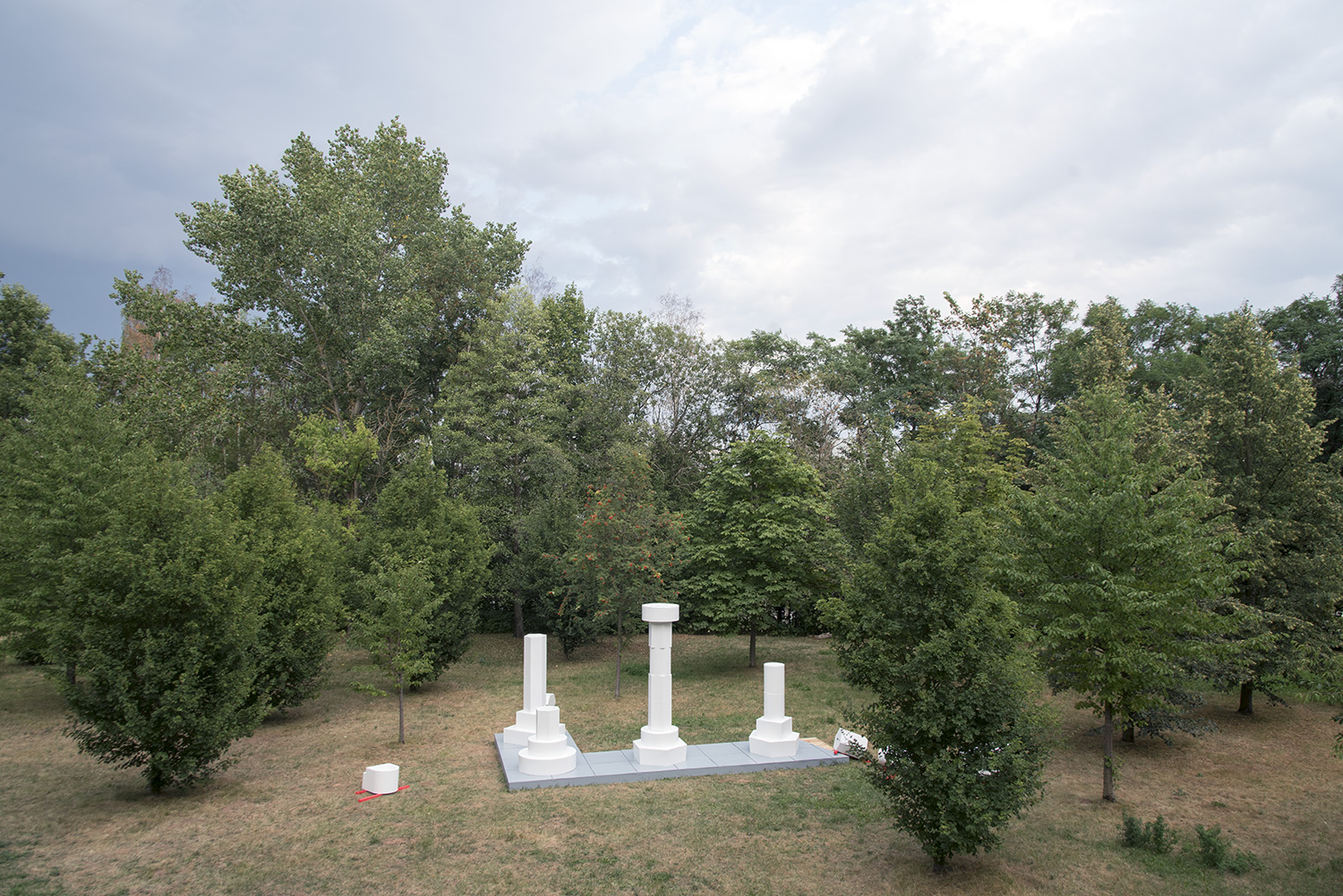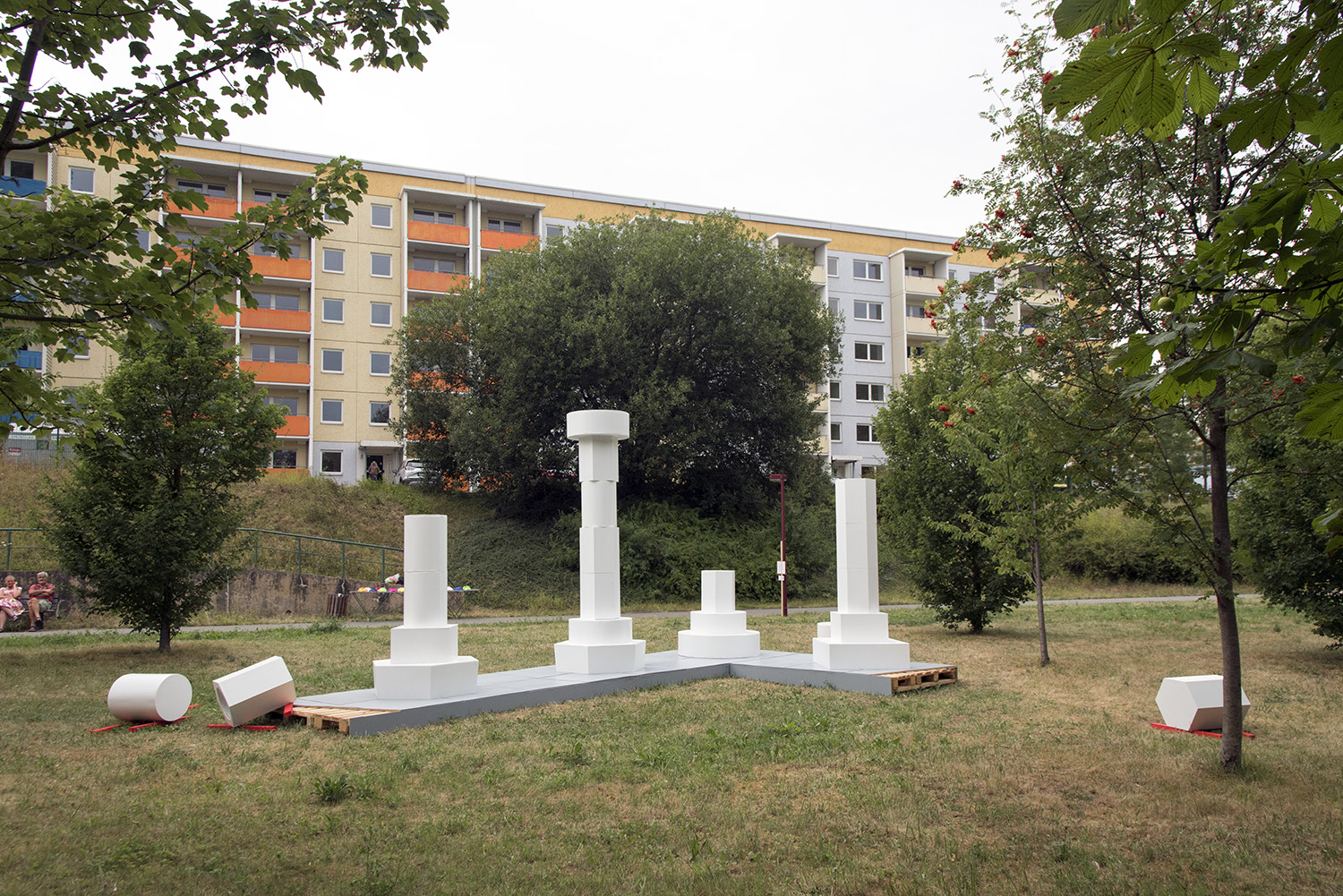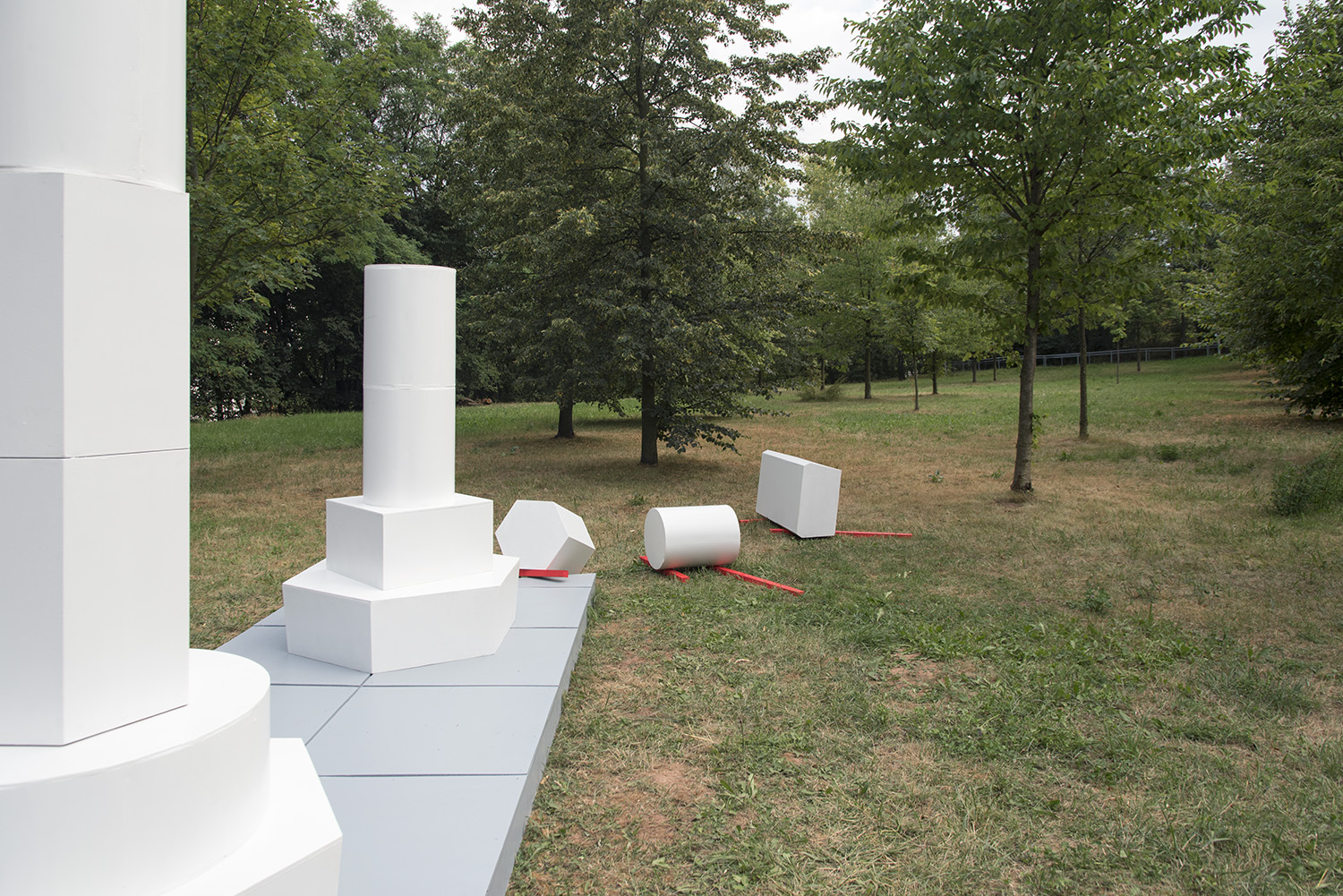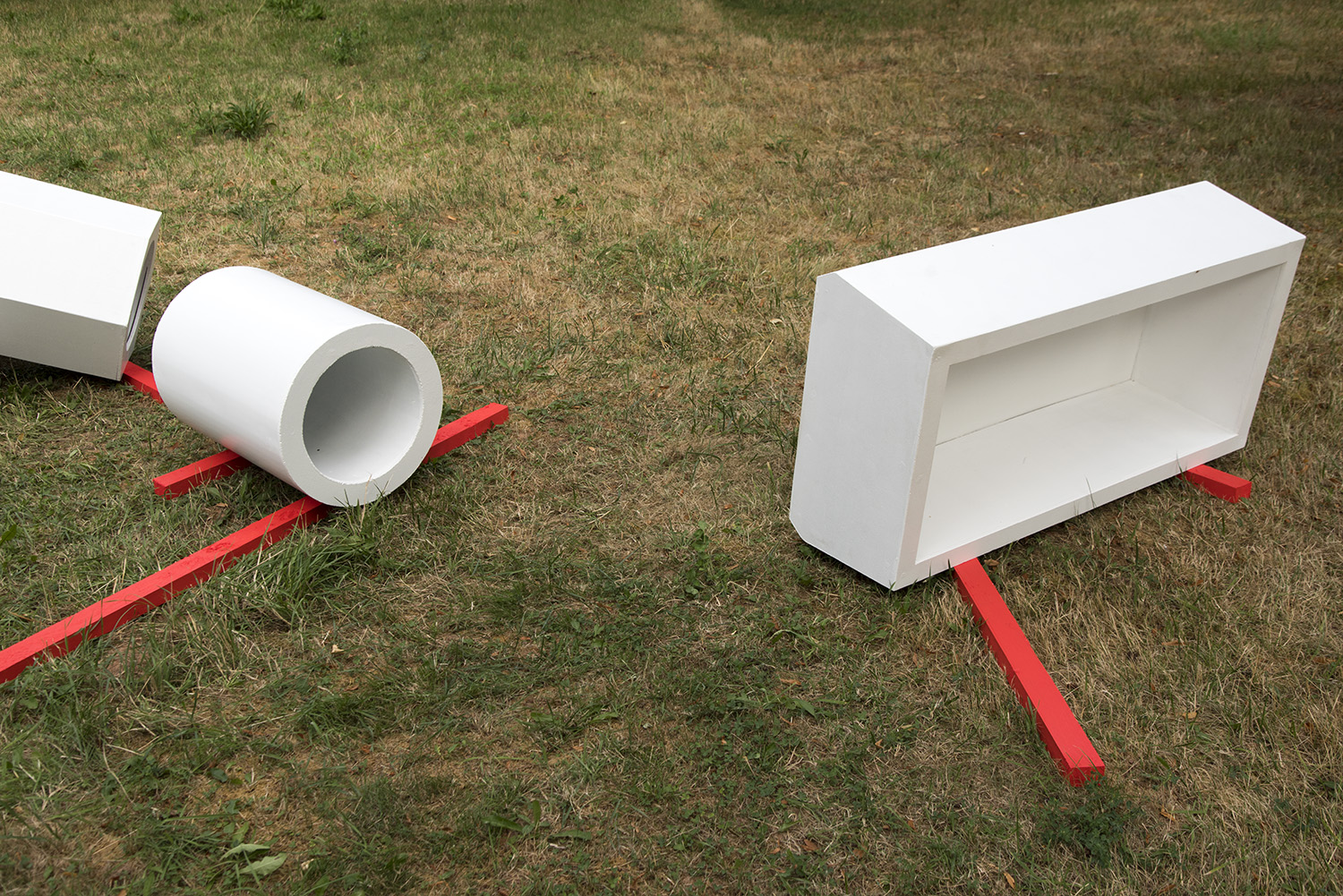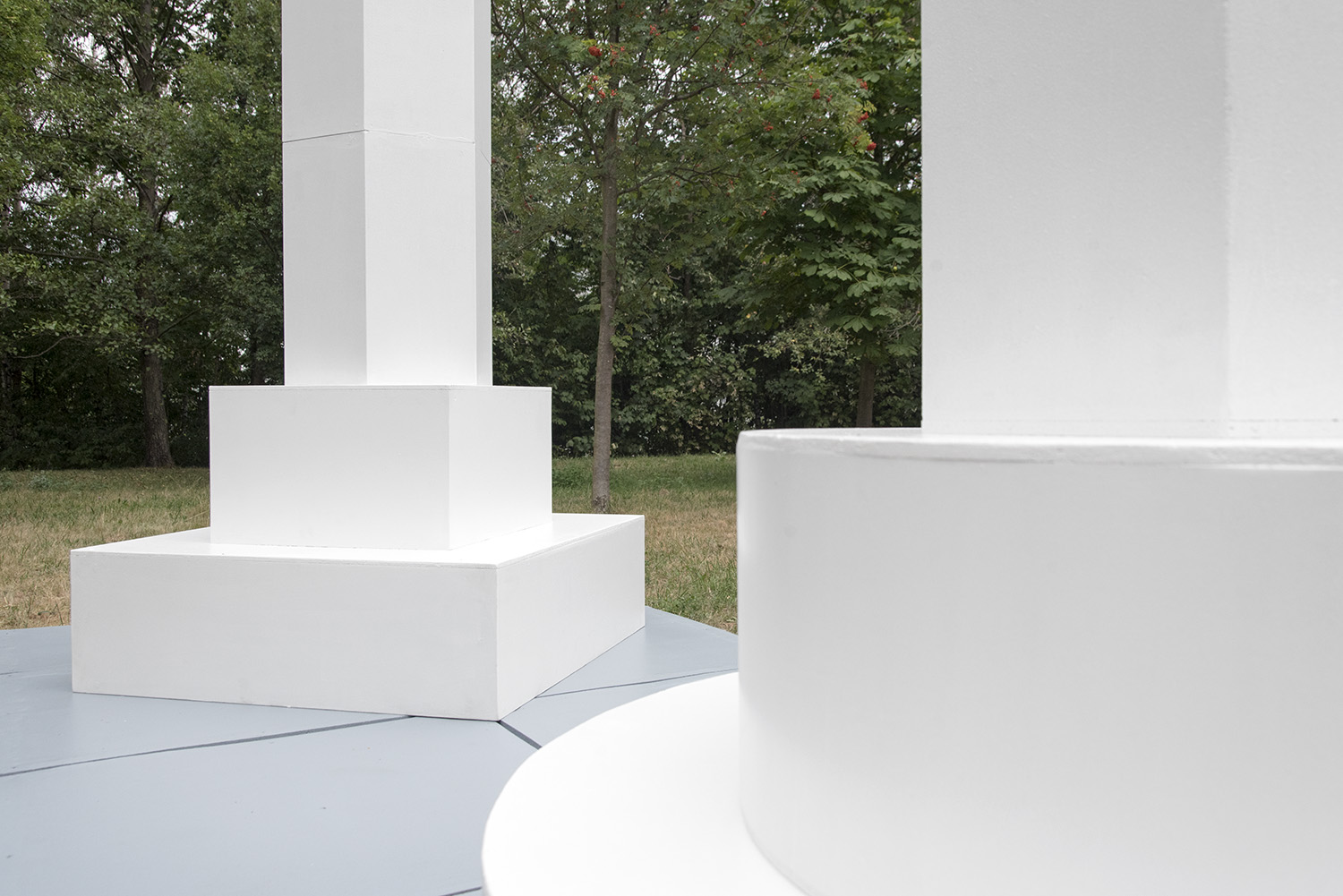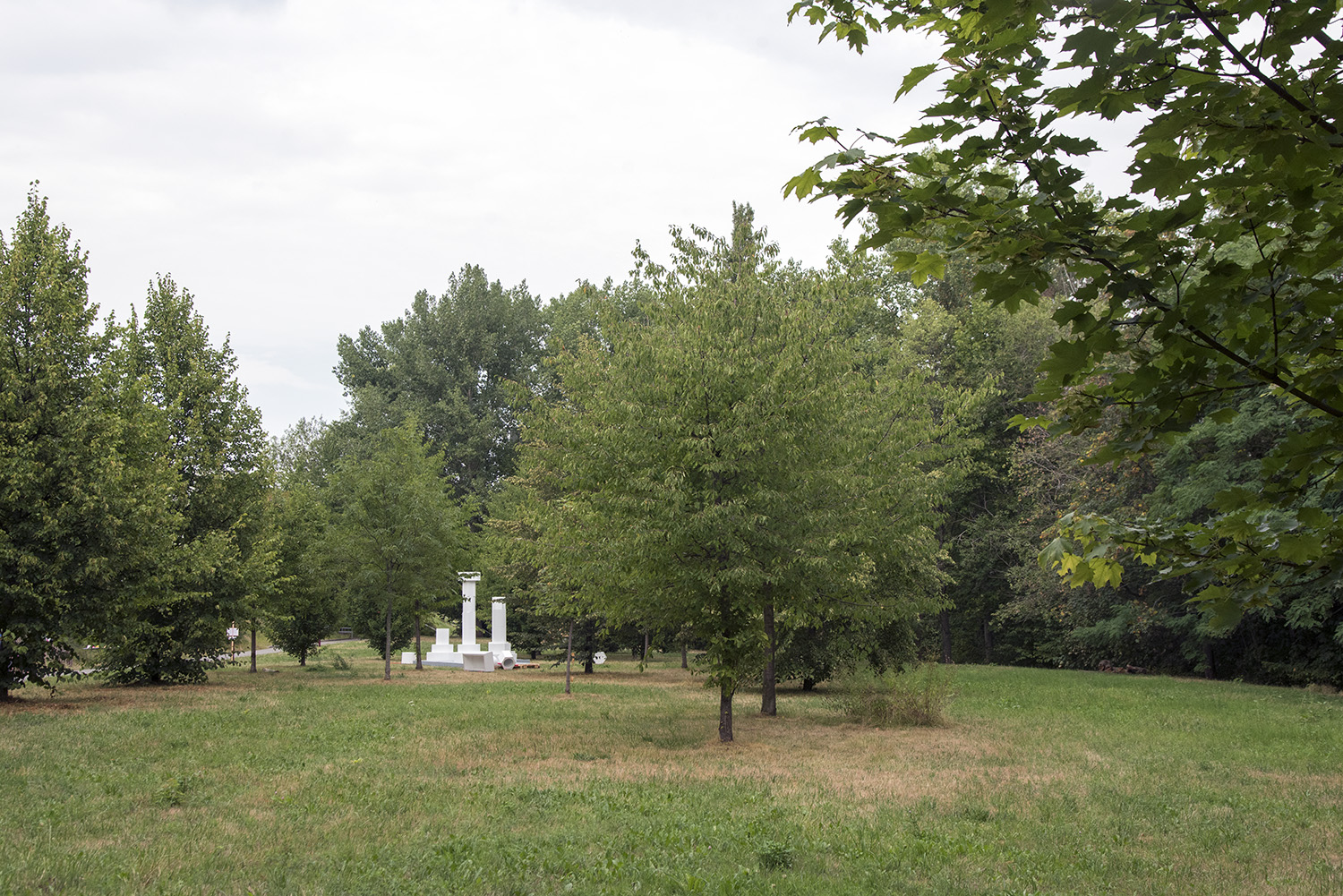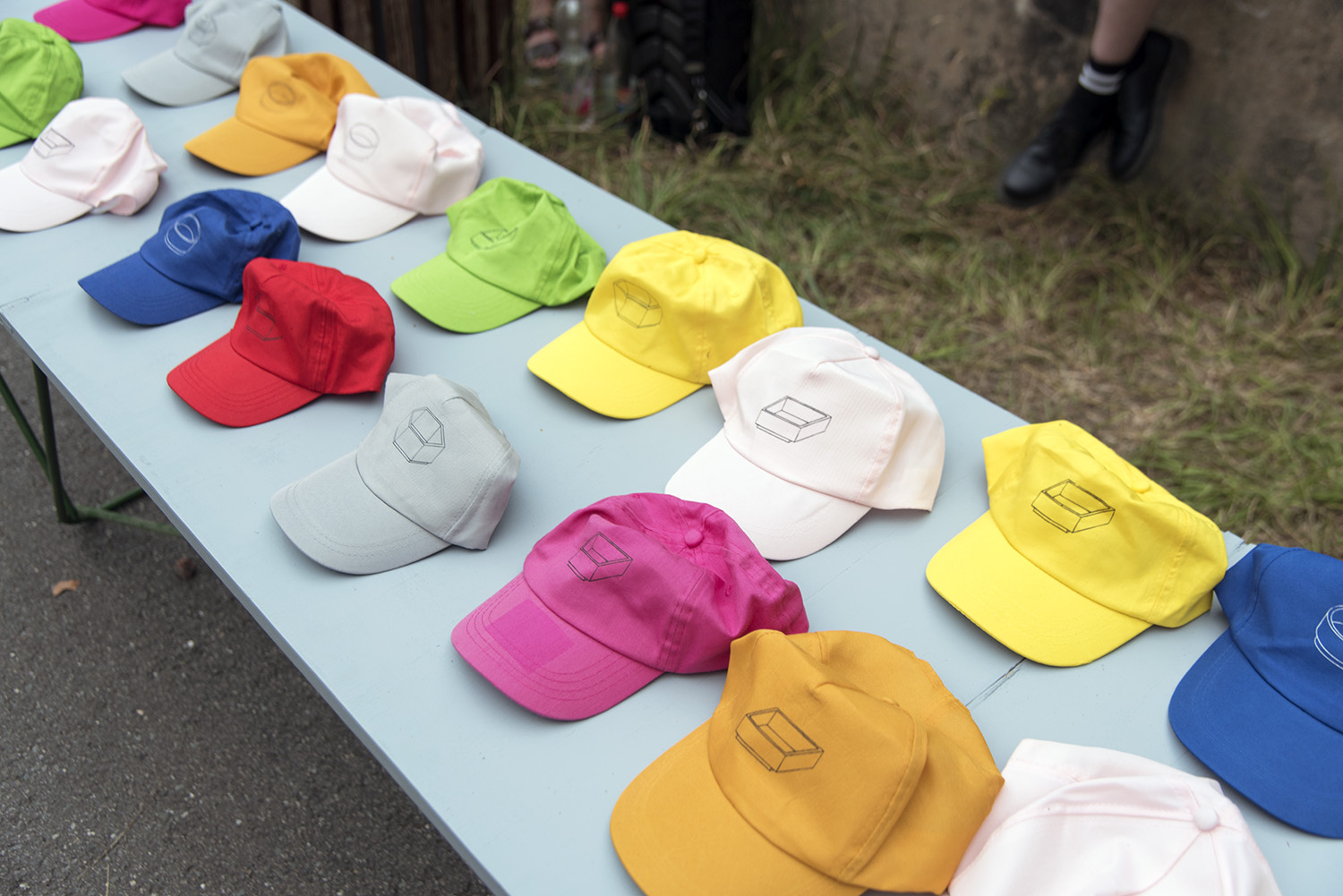 Installation views, former Plattenbau area Fritz-Heckert, Chemnitz