Im Westen Nichts Neues
Wood, MDF, LED-stripes, neon-tubes, spotlight, loud- speaker, stone with carved type, 2014
Breaking News, Live Scores and tweets accompany the daily information culture in the mass media. For the spectators and consumers of the media a sense of permanent eventness is produced. Crises, disasters and wars alter- nate, overlap and blur in the jungle of media events. The climate of permanent eventness leveled the sudden eruption of an event and negates the shock effect. Instead the dealing with breaking news has become normality. In constant expectation of an event, a harrowing eventlessness grew from distressing events.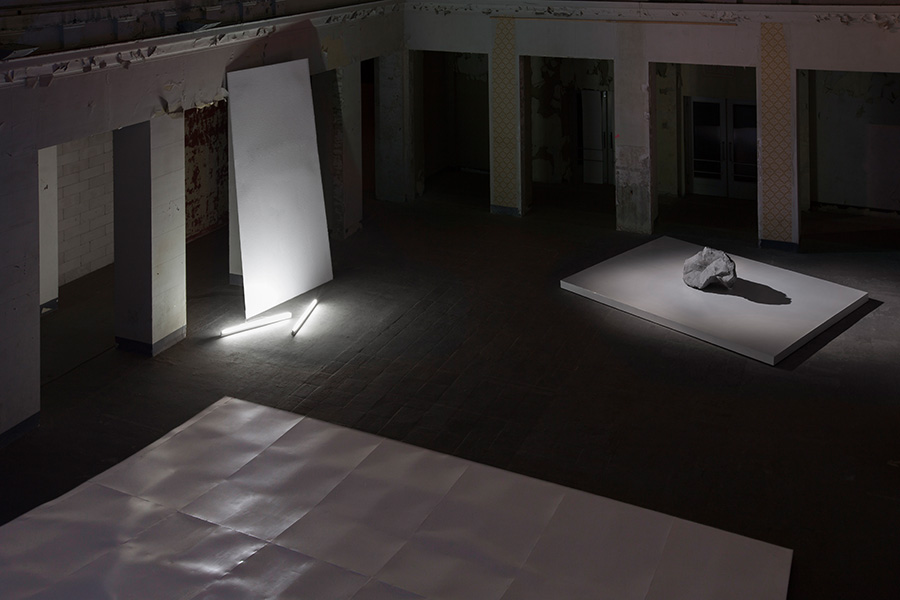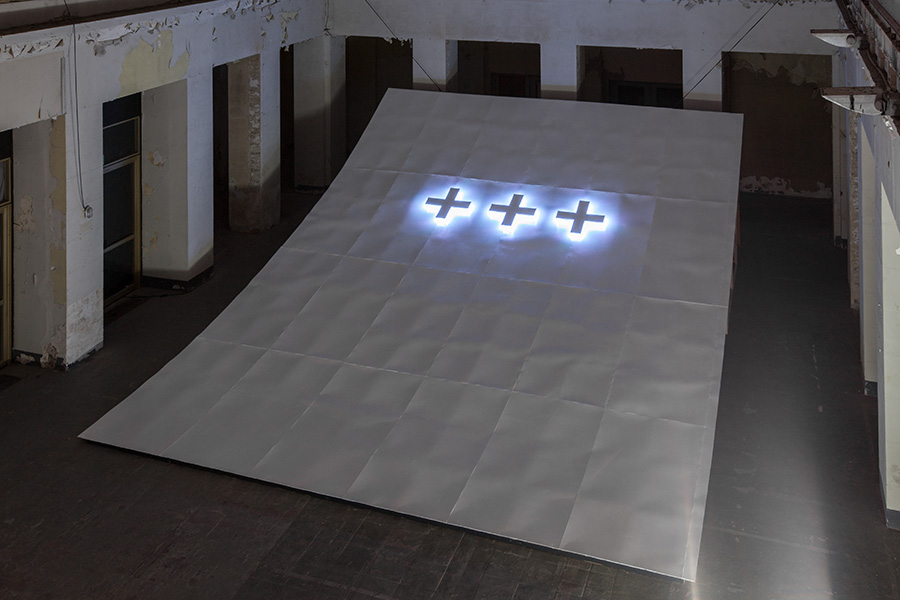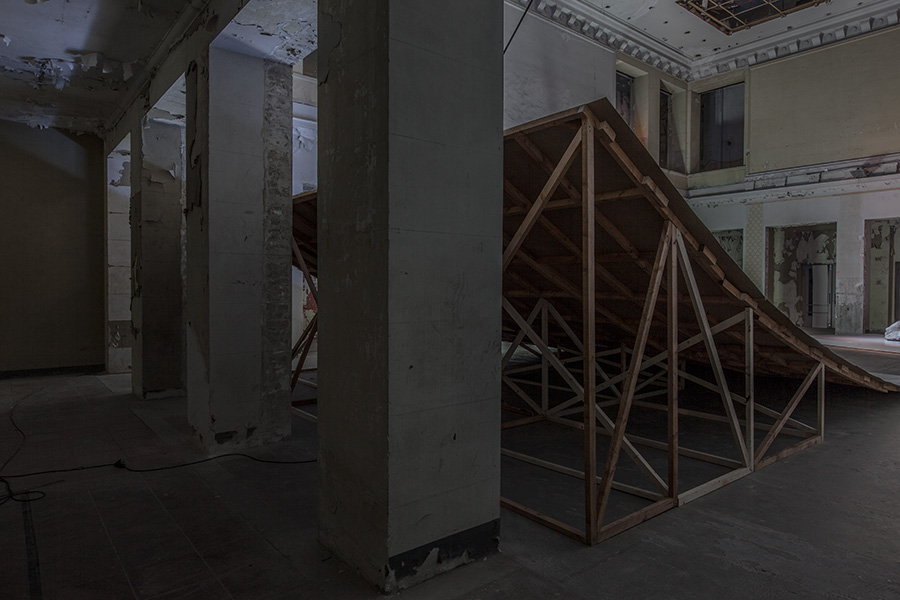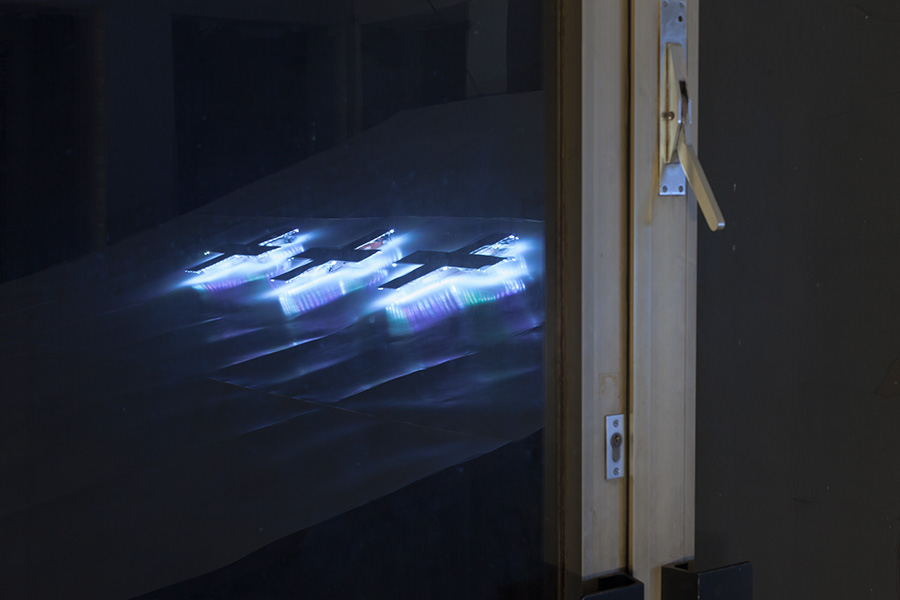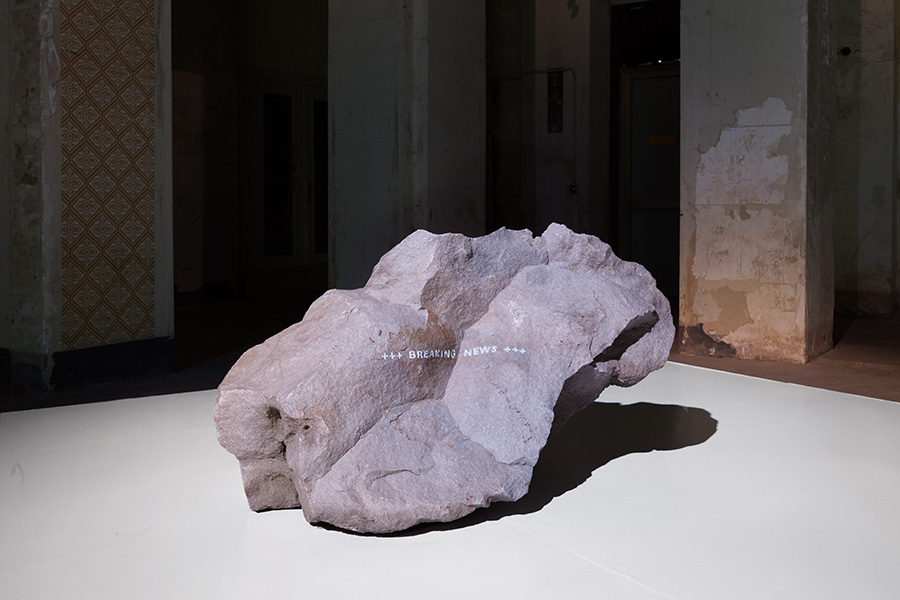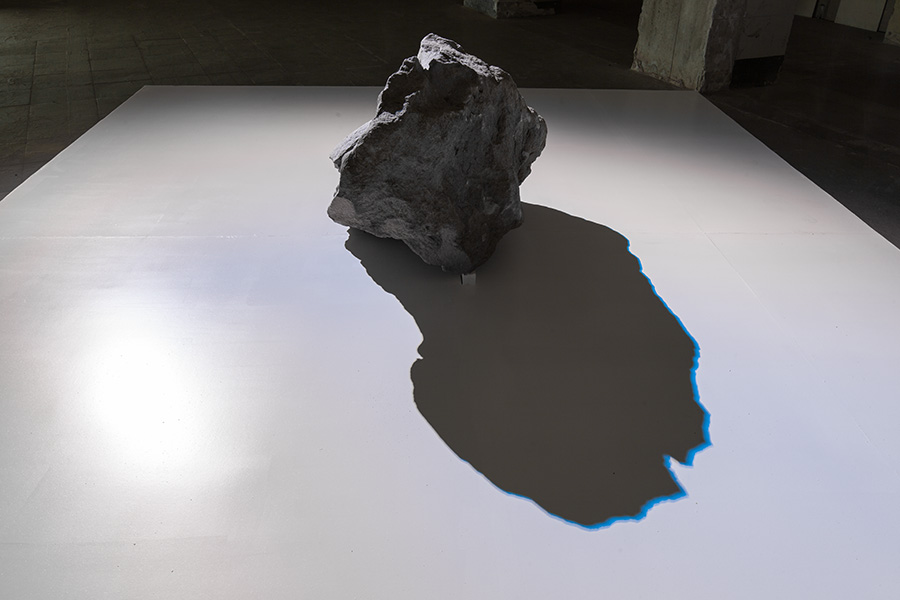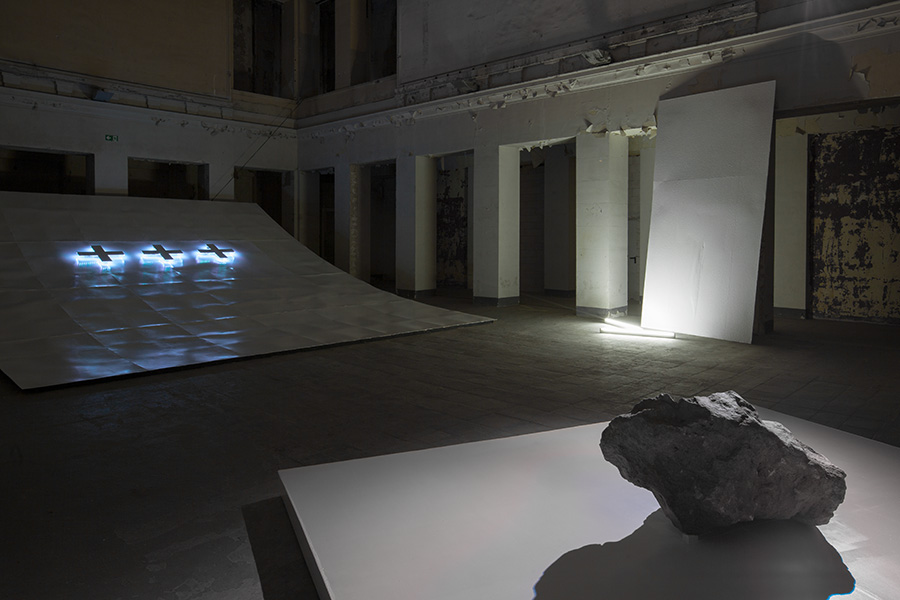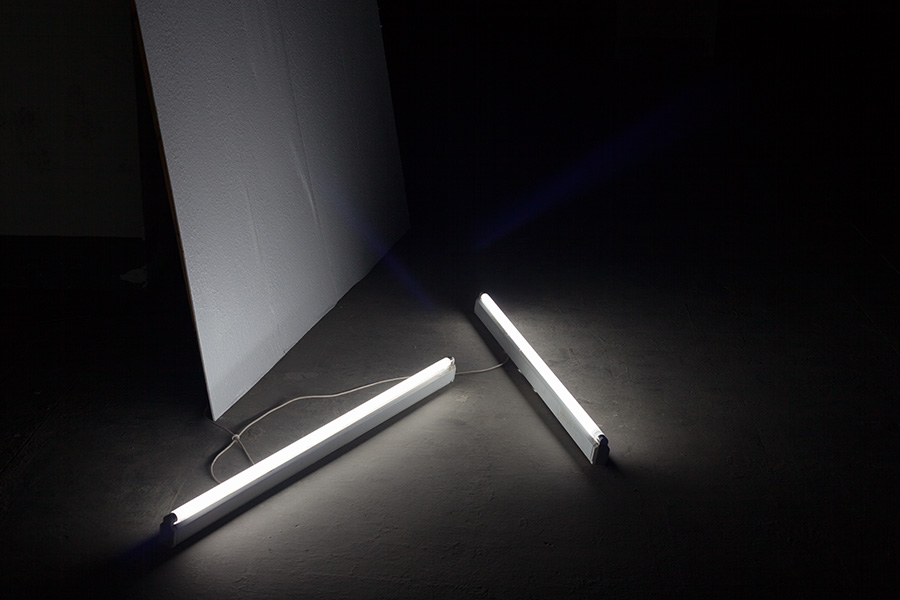 Installationviews, Former Soviet Pavillon / Alte Messe Leipzig

The installation is a part of the project Situation Room.